Frequently asked questions
Where do your Springerle cookie molds come from?
---
Our springerle cookie molds are replicas of old and new original wood carvings that are privately owned or found in museums (many dating back hundreds of years).
---
From what material are your molds made?
---
Our molds are made from a casting resin that was developed by us specifically for our mold purposes with non-stick qualities that are well suited for making cookies, decorating pastries and crafting.
---
Are your cookie molds food-safe?
---
Yes, our American made springerle molds are made of FDA approved food-safe resin. Additionally, our Swiss molds have been certified by the Swiss Federal Laboratories for Materials Science and Technology (Empa) for food safety. According to the test report of July 2000 our molds are ideally suited for use with foodstuffs.
---
How to clean the cookie molds?
---
Care for Swiss Made Anise-Paradies: Our swiss made molds are resistant to breakage and waterproof. For best results, you can wash the molds and use a brush to clean them off. Do not allow dough residue to harden in the mold. If you have dried up dough in your mold, soak it in water until the dough residue has softened and the mold can be cleaned perfectly. If you are working with several molds at the same time, place the molds that have already been used in water and then clean all of them after you have finished making your biscuits and cookies. Care for American Made Gingerhaus and House on the Hill molds:
To clean your molds, gently scrub the molds using a soft bristled brush or terry wash cloth and mild soapy water. A mushroom brush works well for this purpose. Rinse briefly and repeat the scrub if needed. Rinse again. Pat the mold with a terry towel and dry as well as possible, then allow the cookie mold to dry completely before storing it in a cool dry place.

Never soak the molds in water. If there is some stubborn dough stuck in the mold, place a droplet of water on the effected area and allow the water to set for a minute, then using a round wooden toothpick, clean out the softened dough and wash again. Dry mold thoroughly before storing them.

The cookie molds may chip if they are dropped or struck sharply. Store them in wrapped bubble bags or paper to keep the molds from tapping against each other.

Never submerge your rolling pin as the handles are made of wood.

Treat your molds as you would fine woodenware.
---
How do I cast paper ornaments with springerle molds?
---
Please go to our Tips page. This will have instructions from downloadable PDFs to videos. Link to Tips Page: https://www.springerlecookiemold.com/baking-craft-tips Paper Casting Videos: https://www.youtube.com/watch?v=cAUFDYv_ais https://www.youtube.com/watch?v=cnOr6HFHW1s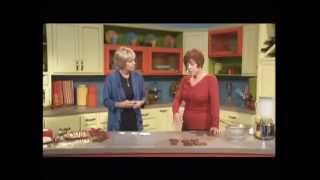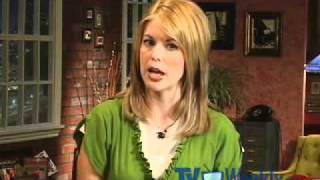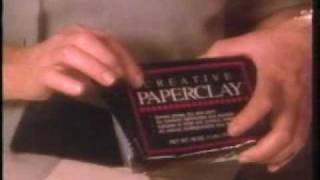 ---
How do I bake springerle cookies?
---
Please visit our tips page: Link: https://www.springerlecookiemold.com/baking-craft-tips Our House on the Hill Video is quite helpful: https://www.youtube.com/watch?v=SOYq82uOUoc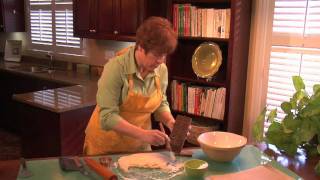 ---
---